A battery the size of four refrigerators installed in Melbourne's inner north is expected to provide solar power to about 200 homes in a bid to bring more renewable energy into the grid.
Most important points:
The community battery will store excess power from local solar panels and feed it back to the entire neighborhood overnight
Energy analyst Tony Wood says while unlikely to have a direct impact on power prices, it's an important step towards a low-carbon economy
It is hoped that the technology will be replicated in other communities across the country
The battery started charging with solar power right after its unveiling in North Fitzroy on Sunday, despite a partly cloudy day.
The technology was installed as part of the state government's $11 million Neighborhood Battery Initiative following a proposal from the nonprofit Yarra Energy Foundation (YAF).
It's similar to another battery in Yackandandah in northeastern Victoria that was launched a year ago by a community group.
Network provider Ausgrid has also installed a handful of batteries in Sydney.
The North Fitzroy Battery is being touted as the first "inner-city" community battery in Australia and possibly the world.
It has a storage capacity of 284 kilowatt hours and will hold excess power from local solar panels during the day and return it at night.
The battery will supply power to everyone connected to the portion of the sub-grid, regardless of which power dealer they use, whether they have solar panels installed or whether they own the house.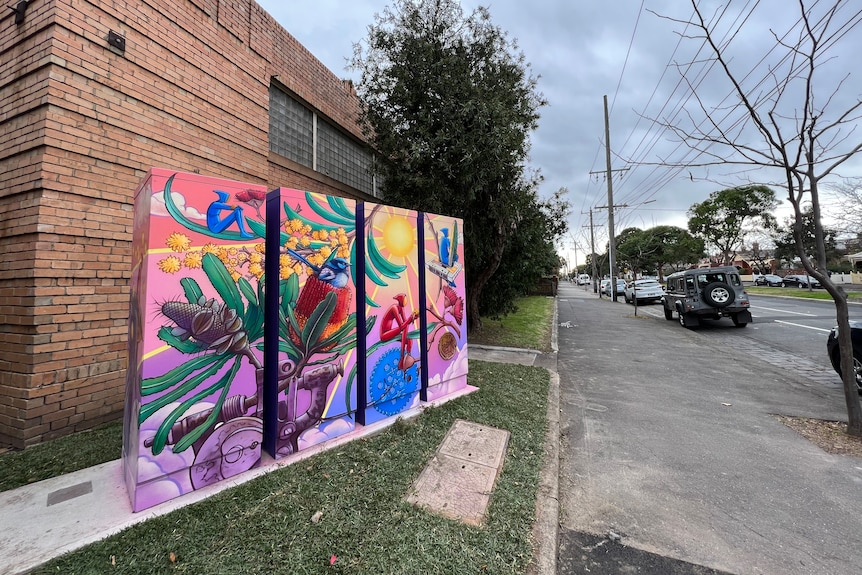 Chris Wallin of YAF, who led the project, said it was the "first generation of community batteries".
"It stores energy during the day and delivers in the evening peak, to reduce emissions from coal and lignite generation," he said.
Reducing CO2 emissions is essential in preventing catastrophic global warming, successive and repeated reports from the world's top scientists have found.
The battery is located in Yarra, the city of Yarra in inner-city Melbourne, which was one of the first in the country to declare a climate emergency and has a net emissions target for the entire Yarra area for 2030.
State Energy Secretary Lily D'Ambrosio said it was "a demonstration on how we can give power and energy back to communities, back to neighborhoods".
Battery the next step in 'completely new world'
The country's power supply is growing amid rising energy prices for Australian consumers, exacerbated by Russia's war in Ukraine and fears that Victoria will run out of petrol.
Earlier this week, the independent Victoria Energy Policy Center advised the new federal government to spend part of its $20 billion Rewiring the Nation plan to accelerate development of more batteries and storage.
Tony Wood of the Grattan Institute told the ABC that the battery is "a fantastic illustration of both the opportunities and the challenges that arise as we fundamentally transform our electricity and gas systems over the next 30 years".
Mr Wood, the institute's energy program director, said projects such as the Neighborhood Battery Initiative were important in answering questions about which technologies would best enable the country to switch from fossil fuels.
In the short term, it is unlikely to have an impact on electricity prices.
But Mr Wood said community solar energy storage would likely prove more cost-effective than individual homes attempting to store the excess energy.
"It also means that people who don't have a roof or are renting can also access these kinds of ideas," he said.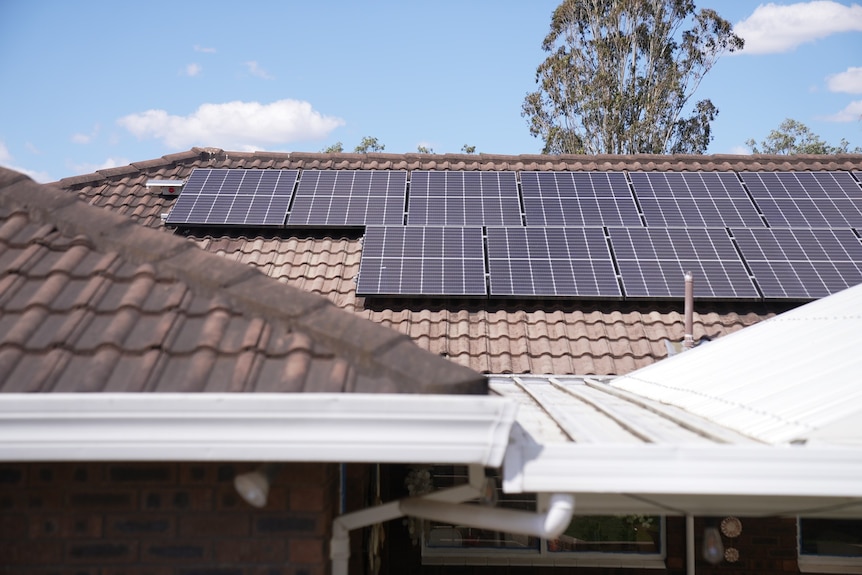 North Fitzroy resident Laura Brinson lives in the area and said it was "exciting to be part of these small steps towards something bigger".
She said her block of units would see the benefits firsthand, especially since some homeowners with solar panels wanted to make sure their energy wasn't wasted.
"Ultimately, that will drive our prices down," she said, acknowledging that it wouldn't happen immediately.
In the short term, the technology is not cheap.
North Fitzroy's battery cost about $1 million, with about $800,000 from the state government and additional money from provider CitiPower, the City of Yarra and YAF.
But Mr Wood said the technology would continue to improve, becoming cheaper and more accessible.
The energy minister said the government's aim was to prove that community batteries can become more than a pilot or demonstration.
†[They] can be a common feature of how we create our own energy as a community and how we share it when we need it most," said Ms D'Ambrosio.
Ms D'Ambrosio will attend an emergency meeting of the country's energy ministers on Wednesday to respond to the growing gas and electricity crisis.
The topic has erupted into an altercation between new Federal Energy Secretary Chris Bowen and Nationals Leader David Littleproud, who have both tried to put the blame at the feet of their opponents.