The famed Minskys pub in Cremorne, known for its late-night singing with piano man John Watson, has been sold for $39 million to the pub and retail investors the Karellas family in partnership with pub proprietor Mitchell Waugh.
Redcape Hotel Group, now under the banner of MA Hotel Group, put the two-storey property up for sale at the end of March to take advantage of the booming pub sector. The 3,344-square-foot site comes with 25 poker machines, a separate bottle shop, and strata title offices from which Redcape used to operate.
It's the first time in two decades that the popular pub, licensed at 4am, has been put up for sale. The sale also comes at a time when nearly $1.5 billion worth of pubs have changed hands in the past year.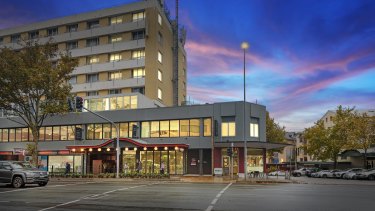 Another major pub, the Strathfield, is being sold by the privately-owned Whelan family, with price expectations exceeding $90 million.
For Mitchell Waugh and his Public House Management Group, who will likely operate the pub on behalf of the Karellas family, it is a return to Sydney's lower north coast, having sold the Buena pub in adjacent Mosman in 2018 to focus on his properties to the east – the Royal Hotel Paddington, The Toxteth and Marrickville Ritz.
The Karellas family did not comment on the sale.
Redcape CEO Dan Brady said the group recognizes the strong demand for quality hotel assets in the market.
"The ability for an inbound operator/investor to further optimize a large licensing footprint and have a more proactive entertainment lead business plan would provide tremendous value that we could not realize given our scale," said Brady.
Redcape advised JLL hotels & hospitality group managing director John Musca, senior vice president Ben McDonald and JLL metropolitan sales & investment director Gordon McFadyen, who said the listing prompted 65 requests from a broad domestic buyer pool.