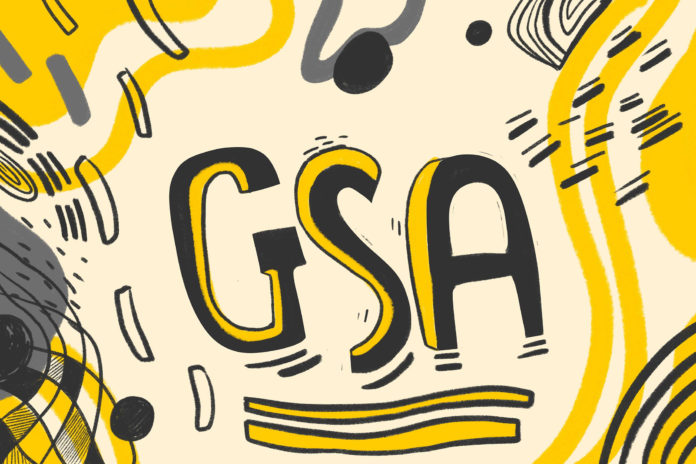 Carleton University's Graduate Students' Association (GSA) filled four vacant leadership positions, announced the closure of grants and awards and the renewal of its health plan in a virtual meeting on May 31.
The Council has appointed Hayat Elfazani, Apoorva Sangavarapu and Meg Lonergan as representatives of the Graduate Faculty Board (GFB) for the coming academic year.
The board reports to the Carleton University Senate and oversees the administration of graduate studies at Carleton. Two GFB positions remain vacant after the general election in April.
The Council appointed Mason Rodney to represent the GSA Senate for the coming year.
GSA President Milan Sanghani has announced that the association's office space will reopen to GSA executives and members this summer for the first time since its closure at the start of the COVID-19 pandemic.
According to an email from Fa'Ttima Omran, GSA's communications director, the plan is to "gently" resume personal work while following health and safety precautions to ensure that all members, including those who are immunocompromised, are Being safe.
Vice President (Finance) Evans Boadi said GSA's grants and awards were closed over the summer for a budget review to ensure funds were effectively allocated over the past year.
Once the council approves the new budget for the 2022-2023 school year, a reopening date for the scholarships and awards will be announced, Omran said.
The association also plans to move its application process to an online portal. The current process is "annoying" and may discourage some students from applying, Omran said.
GSA normally provides a travel grant that covers 50 percent of travel costs for students presenting research, but the grant is currently closed.
Boadi clarified that students will receive the scholarship after the expenses are incurred. Students traveling this summer can apply in September to get reimbursement, Boadi said.
The association renewed its health and dental plan with Green Shield, a health insurance company, and made some changes, Boadi added.
Green Shield now manages the program's opt-in and opt-out portal. The change is intended to "reduce GSA's liability and maintain accounting consistency," Omran wrote in the email.
However, GSA still has "all decision-making power" and will ensure that students have access to health plan services, the email said.
The new health plan includes additional benefits, such as five hours of free counseling from professional practitioners and a 50 percent reimbursement for subsequent sessions. Students also benefit from free home delivery of medicines.
In addition, the rates of graduate students who opt for the subscription only for the winter period will now be adjusted to reflect a single period of use. Previous policies meant that students had to pay for the full year of service, despite only receiving care from the winter term.
The GSA Council will meet again on June 30.
---
Featured image from Sara Sports.