"May you live in interesting times," the saying goes, supposedly an English translation of an ancient Chinese curse.
For BP and Shell, the British companies responsible for two of the world's seven 'supermajors', the first quarter of 2022 has been painfully fascinating.
Both were heavily entangled in Russia and now face the need to write off a total of £24 billion on the value of their companies after cutting ties with the Kremlin.
Shell is expected to take a £3.5bn blow as a result of its decision to end its joint venture with Russia's state gas giant Gazprom, including its stake in the Sakhalin-2 gas project. BP is responsible for the lion's share of the eye-watering sum, thanks to its 20% stake in state oil company Rosneft.
It seems only yesterday that BP announced it was taking the stake, in exchange for Rosneft's takeover of its Russian assets, as part of a new alliance unveiled at a conference at the oil company's lucrative headquarters in London.
BP boss Bob Dudley, who had fled Russia himself during a dispute with BP's partners in a former joint venture there, announced the deal in 2013 along with his new friend Igor Sechin, then chairman of Rosneft.
Dudley is enjoying his semi-retirement, while Sechin – nicknamed Darth Vader – sits at Putin's right hand. The result, after talks between the government and BP, is divestment and a £20 billion hit. Rosneft made a profit of 1.9 billion pounds last year.
Looked at one way, that's a lot of money. If I look at another, it's practically chicken feed for a company that absorbed £50 billion in costs from the Deepwater Horizon oil spill in 2010 and survived. In addition, the loss would have been more painful had oil companies not kissed like bandits over skyrocketing oil and gas prices.
Bernard Looney, the CEO of BP, described his company as an "ATM" earlier this year, thanks to the boom in commodity prices. BP's annual profit, reported in February, was £10 billion, compared to a loss of £4.5 billion the year before. Shell did just as well, making £14 billion.
Their fortunes are widely expected to improve even further by 2022, with Q1 results due out this week offering the first insight into how much.
In February, oil and gas prices were high, but had not yet been pushed up by the war in Ukraine. What Putin took from Britain's oil companies with one hand, in terms of painful divestments of Russian assets, he has returned with the other.
As a result, analysts have estimated £3.5bn for BP (up from £2.1bn last year) and £7bn for Shell, almost three times last year's £2.6bn.
It's no surprise then that there is still a cry for a windfall for North Sea oil producers to fund rebates for households struggling to pay record high gas bills.
While experts warned that households are faced with a choice between heating or eating, BP's comment that it has "more money than we know what to do with it" invites an obvious solution to both problems.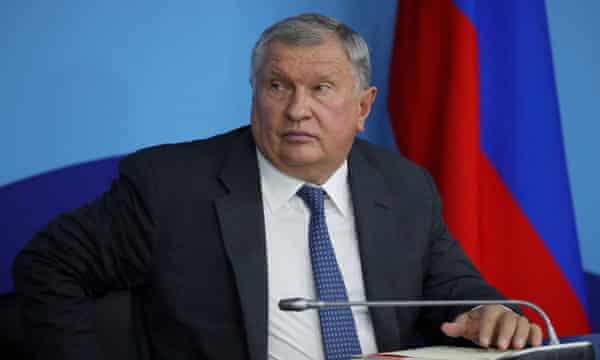 Labor supports such a policy, while the government has said it would be counterproductive and deter investment to maximize dwindling North Sea production just when we need domestic supplies most.
Last week, however, Chancellor Rishi Sunak seemed to suggest that the door to such a tax could be ajar. If oil companies fail to invest in beautifying those assets in the North Sea and have them produced at full capacity, he could review a one-time tax, he said. Company secretary Kwasi Kwarteng brought in BP and Shell on Friday to issue the same warning about underinvestment.
But it feels like an empty threat, not a new policy. This has the hallmarks of a piece of political theater intended to avert public anger at the oil industry profiting from the misery of bill payers and motorists.
Greenhouse-rich drillers are already planning more capital expenditures in the North Sea and low-carbon projects next year. Shell alone will inject £25bn into UK businesses over five years. That could pressure BP to be more ambitious, but luckily for Looney, he can point to last week's announcement of a joint venture with Volkswagen to roll out 8,000 electric vehicle charging stations in the UK and the EU.
As it stands, no one in the oil game behaves in such a stingy way that they can expect to be beaten with a penalty bill from the chancellor.
Government position big oil should have very little to worry about – other than the constant headache of what to do with all that money.