Written and illustrated by Connie Hanzhang Jin, this comic is inspired by a Life Kit episode starring Jenny Odell and hosted by Andrew Limbong. You can listen to the audio at the top of this page.
Do you know when you go on vacation and notice every little detail of the place you visit? The statues! The billboards! The flowers are bursting through the cracks in the sidewalk!
People do pretty much the opposite when they're in familiar surroundings, going on autopilot, and not noticing the little joys of home. It doesn't have to be that way. Artist and author Jenny Odell shares tips on how to practice paying attention and appreciating what's right in front of you.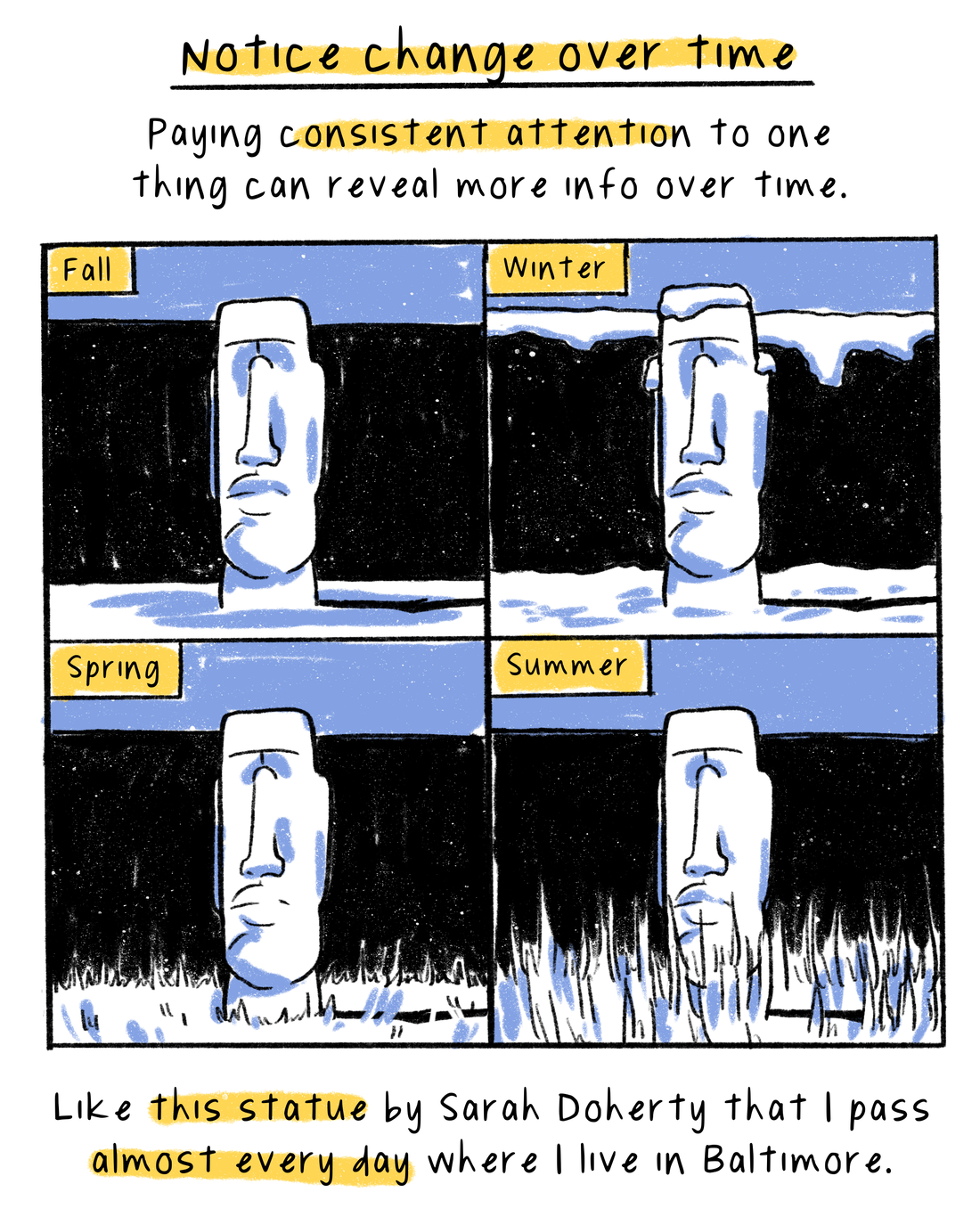 Editor's Note: This conversation has been edited slightly for clarity.
This episode of Life Kit was produced by Andee Tagle. This comic was edited by Beck Harlan.
Listen to Life Kit on Apple Podcasts and Spotifyor sign up for our newsletter.
We would love to hear from you. If you have a good lifehack leave us a voicemail on 202-216-9823 or email us [email protected]† Your tip may appear in a future episode.