Apple Music is currently experiencing an outage, causing the streaming music service to not work as expected for some subscribers.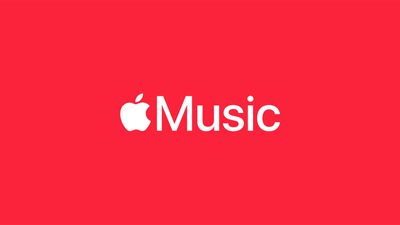 According to Apple's system status page, ‌Apple Music‌ has been experiencing problems since 1:17 p.m. Pacific Time, with the page suggesting that some users are experiencing "intermittent problems" with the service.
iTunes Match and Radio also seem to be having issues at the moment. We'll update this article when the outage is resolved.
Updating: ‌Apple Music‌ is back to working as intended and the issue has been resolved, according to Apple's system status page.
related stories
Apple Music Down for some users [Update: Resolved]
Apple Music is currently experiencing outage and according to Apple's system status page, some users may experience occasional issues with the service. A number of Apple device owners are currently unable to use Apple Music and there have been many complaints on Twitter and other social networks about the outage. Apple updated the System Status page to reflect an issue…
iCloud and many other Apple services are not available or experiencing problems [Resolved]
Apple is experiencing widespread outage today, with a wide variety of the company's services and apps currently down or experiencing issues. Affected services and apps include the App Store, iCloud, Siri, iMessage, iTunes Store, Apple Maps, Apple Music, Apple Podcasts, Apple Arcade, Apple Fitness+, Apple TV+, Find My, FaceTime, Notes, Stocks and many others, according to complaints about…
Apple Music, App Store and other Apple services are experiencing disruption again [Update: Fixed]
Apple's services and apps appear to be out of order again, with complaints on Twitter about issues with Apple Maps, the App Store, Apple Music, Weather, Podcasts, the Apple online store and more. The System Status page currently lists outages for the App Store, Apple Music, Apple Books, the Mac App Store, and Podcasts, as well as issues with Weather, Apple…
Fault preventing Mastercards from being added to Apple Pay [Resolved]
Apple's Wallet app and Apple Pay service are currently experiencing an outage, and the issue is preventing Mastercard cardholders from adding their cards to Apple Pay. The outage is shown on Apple's system status page and has apparently been going on for several hours. There don't seem to be many complaints about the matter on social media, so it's unclear how many…
Apple's iMessage service is experiencing problems [Update: Resolved]
If you're currently having trouble sending iMessages to friends and family, you're not alone. Apple's iMessage service appears to be experiencing an outage that prevents messages from being delivered. There have been multiple complaints about the iMessage outage on Twitter, and MacRumors can confirm that we are also experiencing issues testing Messages. In some cases,…
Apple Music sometimes replaces other apps in the Dock when installed from the App Store [Updated]
Apple Music seems to have been hit with a bug that causes the app to install itself directly to the dock when downloaded from the App Store, with the app even replacing other first and third apps in the dock. There have been several complaints about the issue on Twitter from users who downloaded Apple Music and then had another app replaced. Kevin Archer, for example…
Apple Music available on Roku . starting today
Roku announced today that Apple Music will be available worldwide on its streaming media platform later today. Apple Music will be available as an app through the Channel Store on TVs connected to a Roku streaming player and on built-in Roku TVs sold by brands like TCL and Hisense. Apple Music subscribers have full access to over 90 million songs available on the streaming…
Apple Music for PS5 now available, first integrated experience on a game console
Available today on PlayStation 5, Apple Music offers the first fully integrated Apple Music experience on a gaming console, Sony has announced. The news comes after weeks of occasional appearances for the Apple Music app to PS5 users with no official word on Apple's or Sony's development. Apple Music on the PS5 allows subscribers to play more than 90 million songs, as well as…
Popular stories
Apple releases new 4E71 firmware for AirPods, AirPods Max and AirPods Pro
Apple today released a new 4E71 firmware update for the AirPods 2, AirPods Max and AirPods Pro, an increase from the 4C165 firmware released in December. Apple has also released new 4E71 firmware for the AirPods 3, up from the 4C170 firmware released in January. Apple doesn't provide information about what's in refreshed firmware updates for the AirPods‌, so we…
Five things you still can't do with a MacBook Pro
It's been more than 200 days since Apple debuted its revamped MacBook Pro lineup. Offered in 14-inch and 16-inch screen sizes, the new MacBooks surprised Apple fans and creative professionals alike with their powerful custom Apple silicone, mini-LED screen and multiple connectivity options. But there are still some things you can't do with a MacBook Pro. Here are five features that some Mac users still…
Apple launches temporary bonus trade-in credit for iPhone, iPad, Mac and Apple Watch in many countries
Apple has launched a special limited-time offer for iPhone, Apple Watch, Mac and iPad that offers customers extra credit when they trade in their only device for a new one. The offering is being run in several countries, including the US, UK, Germany, Spain, Italy, South Korea, Japan, Taiwan, China, India, and France. In the UK, Apple is offering up to £50 extra trade-in credit…
Kuo: iPhone 15 will switch from Lightning to USB-C in 2023
Apple will ditch its own Lightning port and switch to USB-C on all or possibly some models of its iPhone 15 lineup slated to launch in the second half of 2023, Apple analyst Ming-Chi Kuo said today. . Since the iPhone 5, Apple has kept the Lightning port on the iPhone, despite much of the industry moving to USB-C. In a tweet today, Kuo said the latest supply chain investigation…
Apple discontinues iPod Touch
Apple today announced that it is officially discontinuing the iPod touch, an obsolete accessory that has been replaced by other devices such as the iPhone and iPad. Apple says it is eliminating the iPod touch because its capabilities are available across Apple's product line. The iPod touch is the last remaining device in the iPod line and hasn't been updated since May…
Full range of iPhone 14 color options revealed by alleged leak from China
According to a recent rumor, the iPhone 14 and iPhone 14 Pro models will be available in a refreshed array of color options, including an all-new purple. The claim comes from a post on the Chinese social media site Weibo by an unverified source, claiming to reveal the full range of color options for Apple's upcoming iPhone 14 and iPhone 14 Pro models. Compared to the color choice…
iPhone 14 Pro models rumored to have slightly larger screen sizes
Apple's upcoming iPhone 14 Pro and iPhone 14 Pro Max models will have slightly larger screen sizes compared to the iPhone 13 Pro and iPhone 13 Pro Max, according to information shared by display industry consultant Ross Young. When measured as a standard rectangular shape, Young said the iPhone 14 Pro will have a 6.12-inch display, compared to a 6.06-inch display on the iPhone 13 Pro.
Practical: With the USB power cable from Mission you can connect your Apple TV directly to your TV set
If you hate cable clutter, you'll want to check out our latest YouTube video that highlights Mission's USB power cable for Apple TV as it lets you plug Apple's set-top box directly into a USB port on your device. to connect your TV. Subscribe to the MacRumors YouTube channel for more videos. The Mission USB power cable, priced at $24.99, is a fun little accessory that lets you keep your…