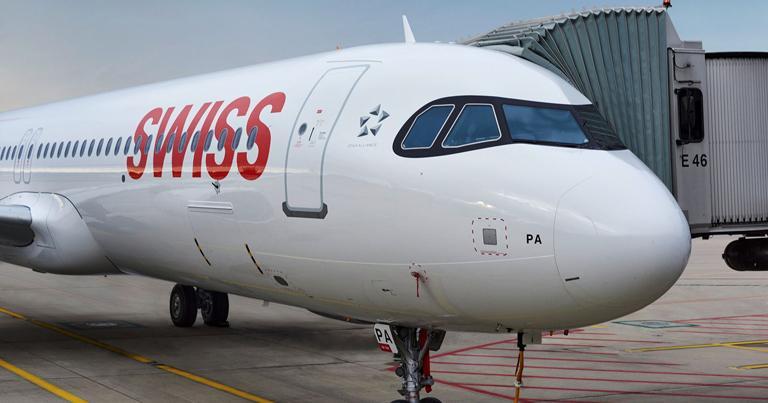 Swiss International Air Lines (SWISS) has used artificial intelligence and Google Cloud technology to further improve its flight operations. The aim is to link all relevant data from SWISS' different operational units to make its flight operations more stable, efficient and sustainable.
SWISS is working under a broader strategic partnership to leverage Google Cloud technology to develop a platform that facilitates the planning and management of the airline's day-to-day flight operations. The new platform will help the teams working in SWISS's Operations Control at Zurich Airport to consistently make the best decisions about the airline's complex and highly dynamic flight operations around the world. The platform collects data from various units and processes within the company, such as passenger routes, aircraft assignments, crew rosters and aircraft maintenance, which the system can then use to propose the optimal scenarios to keep flight operations as stable and efficient as possible.
By bundling relevant information on Google Cloud, SWISS can use dynamic parameters, such as passenger and cargo demand or the performance of individual aircraft, to better plan which type of aircraft is most efficient for a given route. The resulting fuel savings also help to reduce SWISS' CO2 emissions. The collected data can further be used to predict the individual connection times of travelers at SWISS's Zurich Airport hub. In the event of an irregularity, the system will quickly propose a series of alternative scenarios to get the affected customers to their desired destination as punctually and comfortably as possible. For example, if a departure is so delayed by snowfall that a passenger traveling on it will no longer be able to make the intended connection to Zurich, the system immediately offers a range of efficient rebooking options via all relevant hubs around the world. Lufthansa group.
SWISS is the first airline in the Lufthansa Group to partner with Google Cloud under the group's strategic partnership with the cloud provider. However, the platform was specifically designed and developed to be used by other airlines of the Lufthansa Group.