Eight-storey buildings will be built above the metro station and next to the power station.
Parker said locals broadly supported plans to restore the power station and provide public open space along the waterfront. But he said the early plans fell short of reimagining the district as a site of national significance.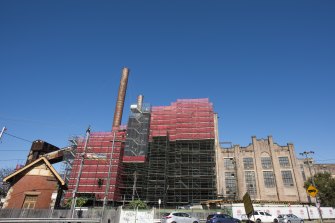 "We should reflect the ambition of other world cities, such as London's Tate Modern [the former Bankside power station] that has been transformed into a world-class destination through thoughtful reuse, rather than imposing the former power plant, which should be the main visual element of the site," Parker said.
"At 22 stories, the proposed commercial building heights will be even higher than the power plant chimneys and block the view from Glebe Point Road."
The Balmain Association — which has pushed for the area's transformation — said the artist's impressions depicted "soulless glass towers" and that the buildings should be no higher than the power station's main roof.
Balmain resident Jennifer Barron was "incredibly disappointed" with the power station's position in the district, especially considering large tower blocks were proposed for the nearby Fish Market site in Pyrmont.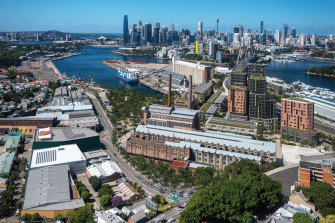 "That upward movement to the Anzac Bridge and beyond will just be swallowed up by development.
"The only time you can get a good view of the power station is when you're in a traffic jam."
Loading
Parker said traffic modeling in the plan estimated only 5 percent of journeys would be made by private vehicles, which he described as "blatantly unfeasible without a radical rethink of on-site parking and access." He said even that amount would cause a "totally unacceptable" increase in traffic, including 1 kilometer queues on Victoria Road approaching Robert Street.
A spokeswoman for the Department of Planning and the Environment said the project aimed to "revitalize part of Sydney's disused harbourfront, create a mixed area and protect the White Bay Power Station".
She said the department was considering issues including traffic, floor space and height raised by the public.
"That feedback will help shape the final masterplan package and inform a redevelopment proposal that will be showcased later this year for further feedback," she said.
Our Breaking News Alert shall notify you of important news as it happens. get it here†